There are thousands of wordpress experts who will suggest the beginners to take regular backup of their websites. If you are just learning how to make wordpress blog, then you may not pay attention to the importance of taking backup and restoration. Think about this you have a blog of 50 articles and getting 1000 organic traffic and one day morning when you logon to your website, you find that  for some reason you cannot log on  or  your site has been hacked. In the following few paragraphs I will show you how you can take a full backup for your site and restore it at your will whenever you need it.
Why wordpress backup? – There are a number of reasons why your wordpress blog codes can get corrupted. The reasons are as follows:
1. due to accidental deletion of codes or a portion of codes
2. WordPress may dis-funciton due to installation of new plug-in that you never tested with your blog
3. Updating to a new version of wordpress might cause problems.
4. your hosting providers' server got crashed, though it is one of the least probable  and  it might never happen if your host has redundant servers, but you never know what lies ahead
5 your site might get hacked and the level of damage might be beyond repair.
Any of the above five reasons are fair enough for you to following the next few paragraphs of this webpage. So, now let's how one can take full backup of word presss.
WordPress backup-as you know that wordpress is a CSS based content management system and all the CSS has its database for showing contents of your site. In simple words, wordpress use style sheet(CSS) for controlling the visual part-presentation of site- of your blog and all the contents or articles are  stored in a database, that is presented in front of you when you click any article link of  a wordrpess blog. The reason of saying about database is the to take a full backup of your wordpress blog you have to take backup of two files-  the database file and  the wordpress codes(CSS, themes…)
Steps to take wordpress backup.
The most useful backup of wordpress can be taken form cPanel.Even if you delete every files of your blog from wordpess, then you can restore it directly from your computer to cPanel. The steps are as follows:
Logon to your cPanel
Click on the backup wizard on the Files section of your panel
Then Click on the "home directory" from the "select partial backup "option. A new window will appear with a link "download a home directory backup" and save it in your PC.
Once your home directory download finish, go back to the "select partial backup" option and from there select the "My SQL databases" and save it to your PC exactly the way you download the home directory.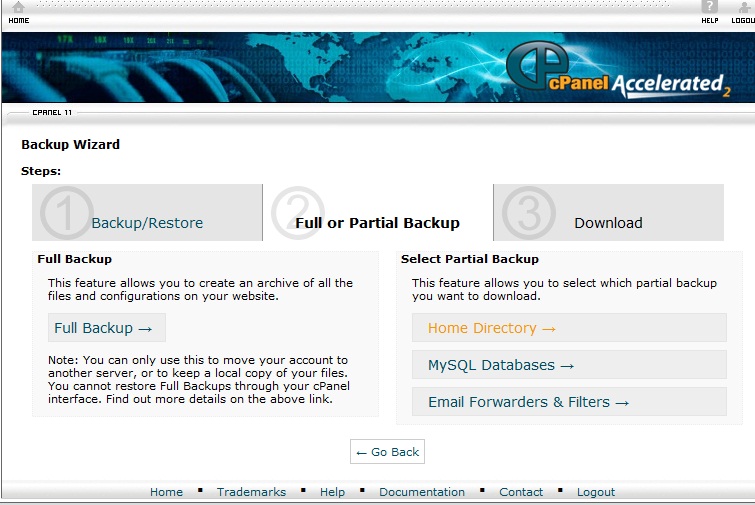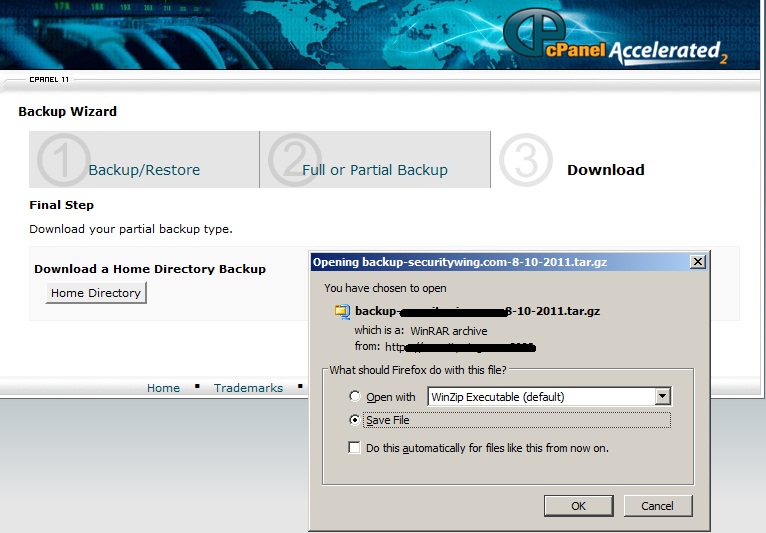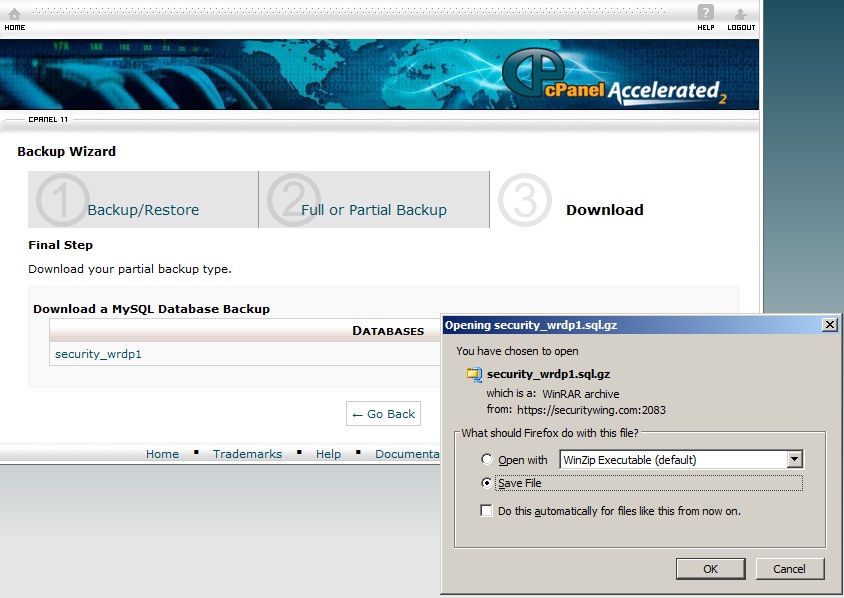 WordPress Restore  Procedures
To store the wordpress from cPanel, click on the "backup wizard" in your cPanel. Click the "restore" button. Now, select the" home directory" under the option of "select restore type". From the browse option locate the backup file that you saved on your PC and click OK. It will take several minutes to restore the files.  Once your home directory backup is finished, and then by following the same procedure restores your database file that you stored in your PC. Normally, Database files take only a few seconds to restore, depending on the size of your blog.
After restoring your wordpress backup the most common problem that you might face is database connection error, which is shown as "Error establishing a database connection" in your home page when you try to visit your site for the first time after restoring backup. Don't panic! A very simple configuration check will help you to re-establish your wordpress connection to your PHP database. At first logon in to your cpanel and then go to the file manager and then click on the wp-config.php, which is located at public_html folder under your home directory. Next click on the wp-config.php file and check the DB_NAME and DB_USER name-just take a note on both the names. Then you need to go to the MySQL Databases page, which is in the "database" section in the cpanel. If you do not see the user name assigned to your database name, then click create a database username- with the same name in the wp-
config.php file and assign it to your database. That is all you need to do to re-connect your wordpress database with your blog or site.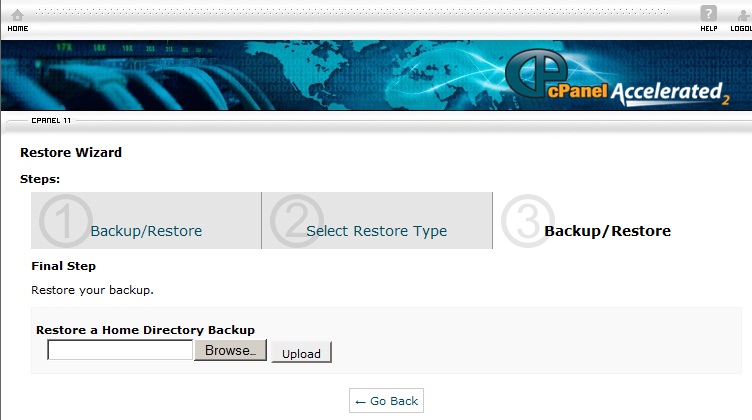 The procedure that has been explained in this article is one of the most robust and comprehensive methods of wordpress backup and restore. The best part of taking backup by using cPanel is that you do not have to install any plugging in your wordpress blog; neither have you to buy any software. Finally, try to store your backup in 2 to 3 places on your hard drive, or even in your pen drive.
Related Posts: