If you do not want to transfer your domain to Amazon DNS(Route 53) and want to use AWS CloudFront to deliver your content, you can use the instructions below to set up your content delivery network.
Scenario 1: you are using an external DNS for CloudFront and do not want to create a hosted zone in  Amazon route 53.
For example, your domain is registered with Namecheap and you have already created a CloudFront distribution for your domain example.com. the easiest solution will be to create a CNAME record in Namecheap DNS and point it to the CloudFront URL.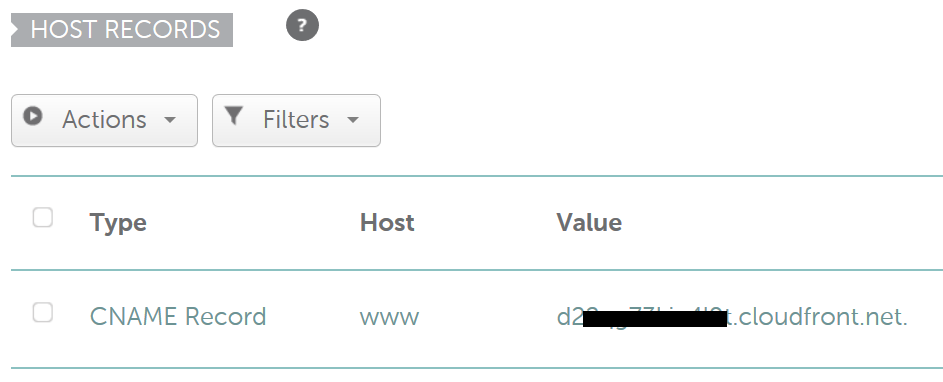 As you know the CNAME record allows you to only point the subdomain to another domain. You will not be able to send your all traffic from example.com to the CloudFront. Only www.example.com will be forwarded to the CloudFront URL. If you want both the www and non-www or naked/apex domain be forwarded to CloudFront then you need to follow the instruction given below in scenario 2